We were recognized!
The Kultur- und Kreativpilot*innen Deutschland were selected at the end of 2021 and we were one of them. We are very happy to stand next to such wonderful migrant and BIPoC title holders from the cultural and creative industries and are beyond thankful for this award.
Kultur- und Kreativpilot*innen Deutschland is an award given by the German government for companies in the cultural and creative industries and their intersections with other industries, which is aimed at self-employed people, founders and projects.
We're part of Futur-F's #equalityguide!
How is equality related to sustainability? And what percentage of unpaid care work is done by women? The #equalityguide invites you to explore and answers these and many other questions. The educational poster is a daily inspiration, reminder and at the same time a statement for an equal future.
"Herkömmliche Co-Working-Spaces sind Loubna Messaoudi zu homogen und elitär. Ihr Ziel: einen safe space für Women und non-binäre People of Color schaffen."
We talked to Janice of Daddy Magazine about the founding of BIWOC* Rising, spaces for BIWOC* and TIN*BIPoC in Berlin, and the importance of "power-sharing" and leadership positions for marginalized people.
"BIWOC* Rising—the first intersectional work and social club in Germany, pushing back against the homogenous co-working culture that's rapidly infiltrating, and gentrifying, Berlin's once affordable neighbourhoods."
"Hindernisse beim Co-Working:
Raum ist politisch. Arbeit auch. Deshalb ist es so wichtig, Räume einzufordern. "
Wie wichtig Safe Spaces sind, wurde vielen in den letzten Monaten noch einmal deutlicher bewusst.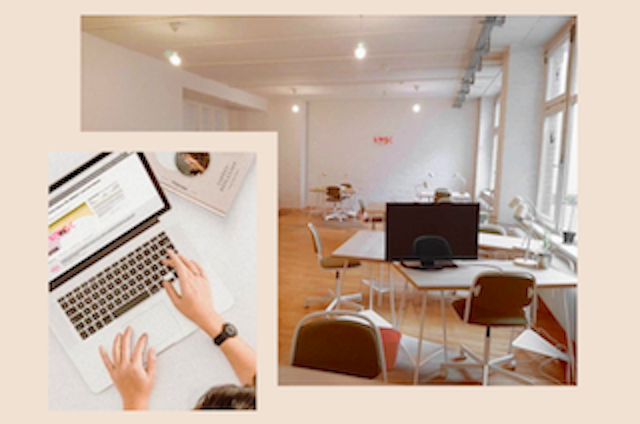 Ihr möchtet mehr zu Chancengerechtigkeit und Diskriminierung auf dem Arbeitsmarkt lernen? Dann schaut mal in unseren Gastbeitrag bei Melationship rein.