Workshop with Rafia Shahnaz on Safer Spaces and what they mean to us
Our community and team at BIWOC* Rising are constantly trying to figure out how we can keep our space as safe as possible.
This, however, brings up questions such as:
What makes a space actually safe(r)?
Why can a space only be safer and not completely safe?
Who needs to be centered or what needs to be deconstructed to create such a Safer Space and work on it as a community?
A few weeks back, we invited Rafia Shahnaz into our space and discussed exactly these questions in our Safer Spaces workshop. In this workshop, we came together as a community and started with understanding the importance of Safer Spaces by taking a closer look at the identities that each community member carries with them.
Identity or Power Flower
We visualized this with a so-called identity or power flower: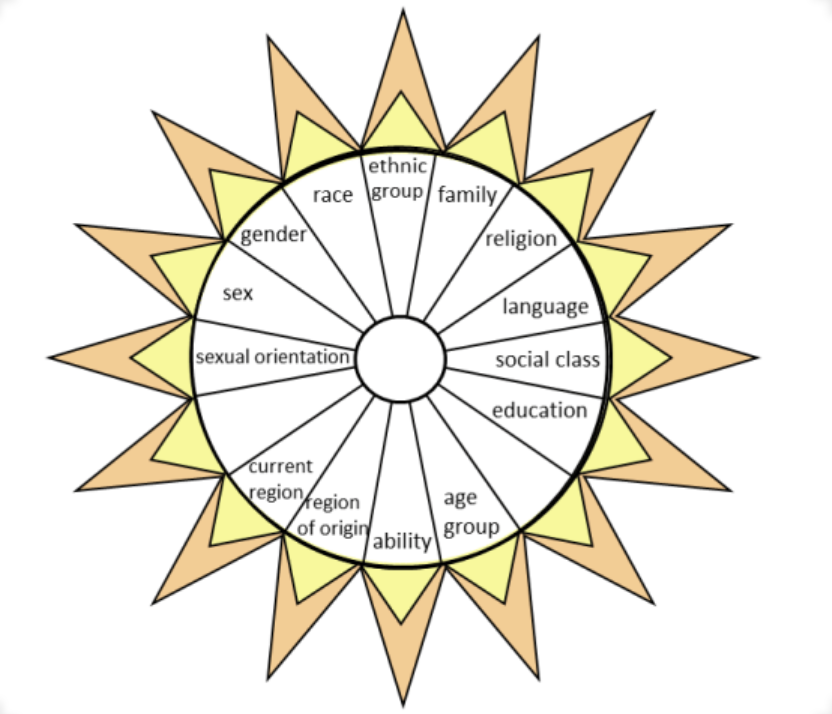 The identity or power flower shows how our identities are connected to power systems in place as well as the privileges we do or do not have.
After creating and discussing our power flowers, we asked ourselves:
Why do we need Safer Spaces?
What is a Safer Space to each of us?
What do we need to create a Safer Space?
And soon realized: To create a Safer Space is to be mindful of an incredible variety of needs and definitions, and there's no perfect solution.
Why do we need Safer Spaces?
Some of the needs to be met in a Safer Space that our community mentioned are to be able to:
heal and be authentic and in community
relax and let our guards down
feel supported
move freely without being observed, discriminated, excluded, or oppressed
succeed & not waste energy on interactions or conversations that could be put towards connection with others, progress & creativity instead
What is a Safer Space to each of us?
This definition, of course, varies a lot from person to person, but to our community, a Safer Space is …
a space where we don't have to explain ourselves
a space to grow and create a sense of belonging
where we can be ourselves, be considered & supported
a place that respects our boundaries and needs
where our differences are our strengths
a space to have organic connections with peers in a respectful & fun way
a space where we don't have to choose between speaking up or being safe
What do we need to create a Safer Space?
A few possible first steps and elements needed to create a Safer Space that we worked out are:
connection & co-creation
an understanding of boundaries & needs
comfort & communication
shared values
access to knowledge & shared resources
to be able to listen & be listened to
to feel seen
trust
So what, actually, are Safer Spaces?
What we have learned so far is that Safer Spaces are a community effort, and working towards creating and maintaining them is a continuous process. They need to center the needs and boundaries of marginalized and discriminated people, especially of those who are most impacted by oppressive systems and violence.
No space can be 100% safe, but we need to constantly reflect and work on what we've been taught and how we've been socialized to create a space that will become safer and safer over time.